What does it mean LDA? In abbreviation Luminance Distribution Analyser is covered hardware and software parts, but also support services, technical help and a lot of experience of our team. Nevertheless, interested persons often ask for more details. On this page, you can find some of the examples, demonstration, how the LDA looks in practice, as the set of all components.
Full set of LDA contains three exchangeable lenses, digital camera body, filters for V(l) correction, battery charger, second backup accu battery pack, flashcard reader, software on CD, printed guide, calibration certificate and some cables to connect. What you should buy externally is proper tripod and extension USB 3.0 active cable.
Basic set contains only one lens selected on demands. This set is ordered the most often.
CURRENTLY WE OFFER THESE LENSES
A high-end lens with very low distortion and high luminosity, particularly suitable for analysis of roadways, pedestrian crossings, displays and with the added neutral density filter for analysis of the luminance of light sources and luminaires. It is suitable for scientific purposes where high attention to detail is required.
The lens with the highest luminosity offered (f/1.4) suitable for contrast analysis (visibility of pedestrians or obstacles on the road). With the addition of a neutral density filter, it is also suitable for the analysis of display boards, illuminated advertisements and billboards.
Fish Eye lens
(180° view field)
The lens with the widest field of view is particularly suitable for glare analysis using the UGR methodology, or for analysing the distribution of luminance across the interior of a room illuminated by artificial light or daylight.
TYPICAL SPECTRAL RESPONSE
Hardware:
Sensor: BSI CMOS 24.5 Mpx
A/D: 14 bit / 16 383 levels 
Measure Range: 0.001 – 10 000 000 cd/m2
Software: 2x licence of LumiDISP ver. 3
Optional Accessories: Tripod, ND filter
Lenses
Field of view / minimal focusing distance:
Sigma 135 mm, f/1.8
15° (H) X 10° (V), 19° (D) / 89 cm
Sigma 40 mm, f/1.4
56° (H) X 36° (V), 71° (D) / 40 cm
Nikon FishEye 8-15 mm,
f/3.5 -4.5
180° (H) X 180° (V), 180° (D) / 16 cm
Complete instrument with calibration protocol

Control directly from the instrument or via computer

Data storage in PC database or on SD card

Convenient data processing later in the office 

Easy export of tables, graphs, images 

Batch processing of large numbers of measurements 

Wide range of detectors, user templates 

Arithmetic module for custom algorithms
Typical spectral mismatch errors
Typical spectral errors on the reflected color surfaces illuminated by different lights.
All you need is powerful and detailed software
If you have your screen wide enough, you can order windows and toolbars like on this screenshot. LumiDISP means Luminance DIStribution Processing. We choose this abbreviation for better pronunciation. Software is designed to works on Windows platform, from Windows7 to Windows 10.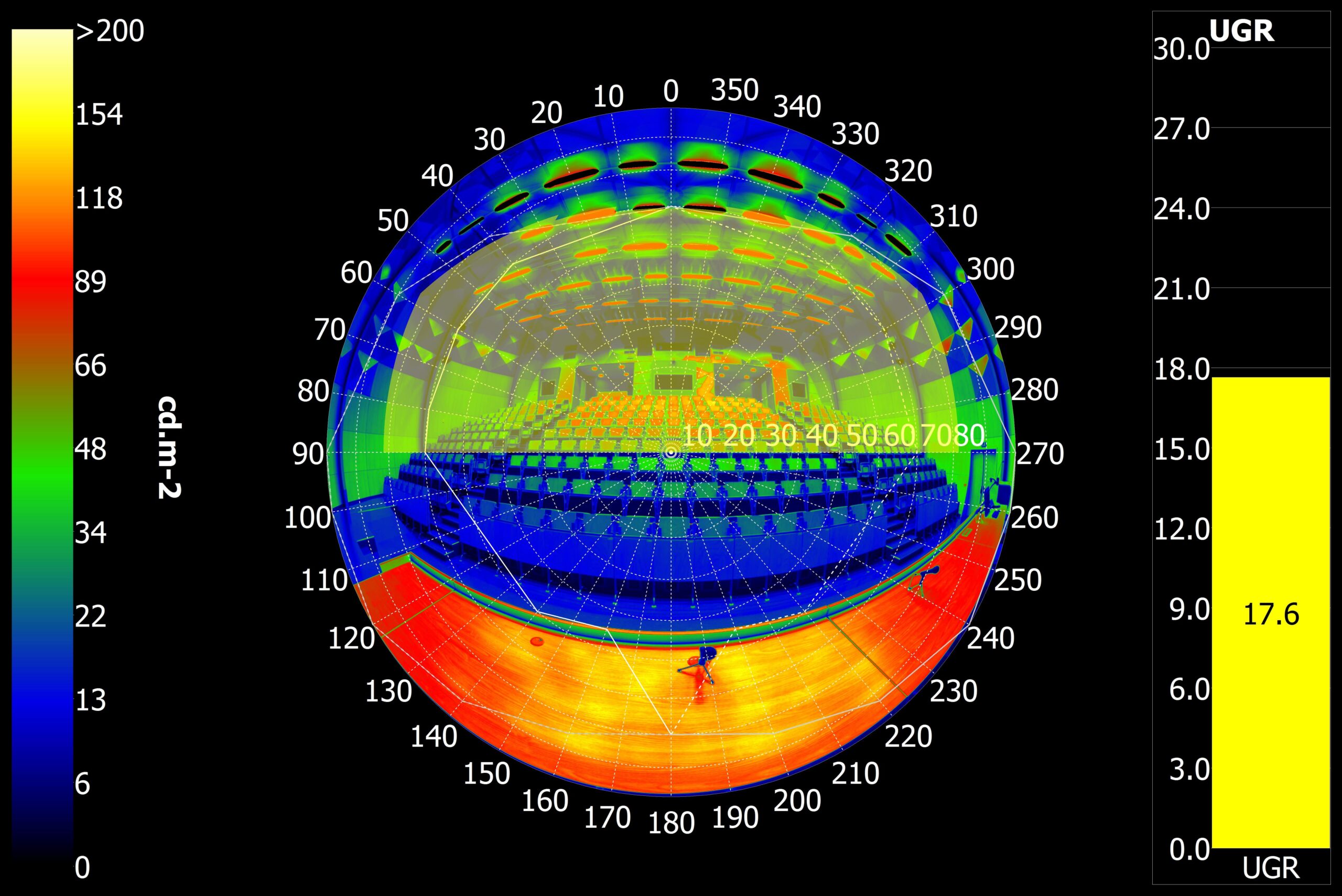 EXAMPLE OF UGR MEASUREMENT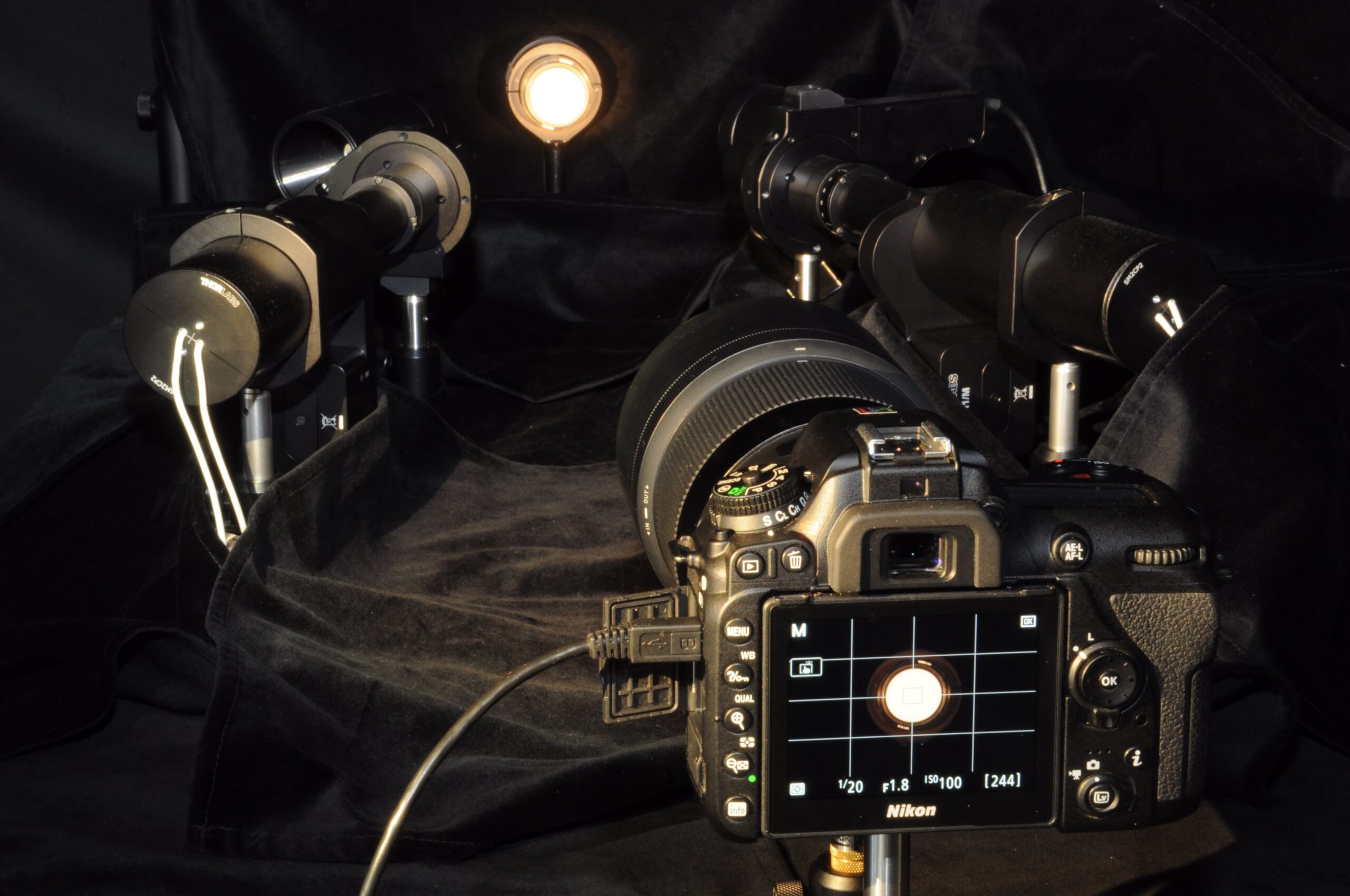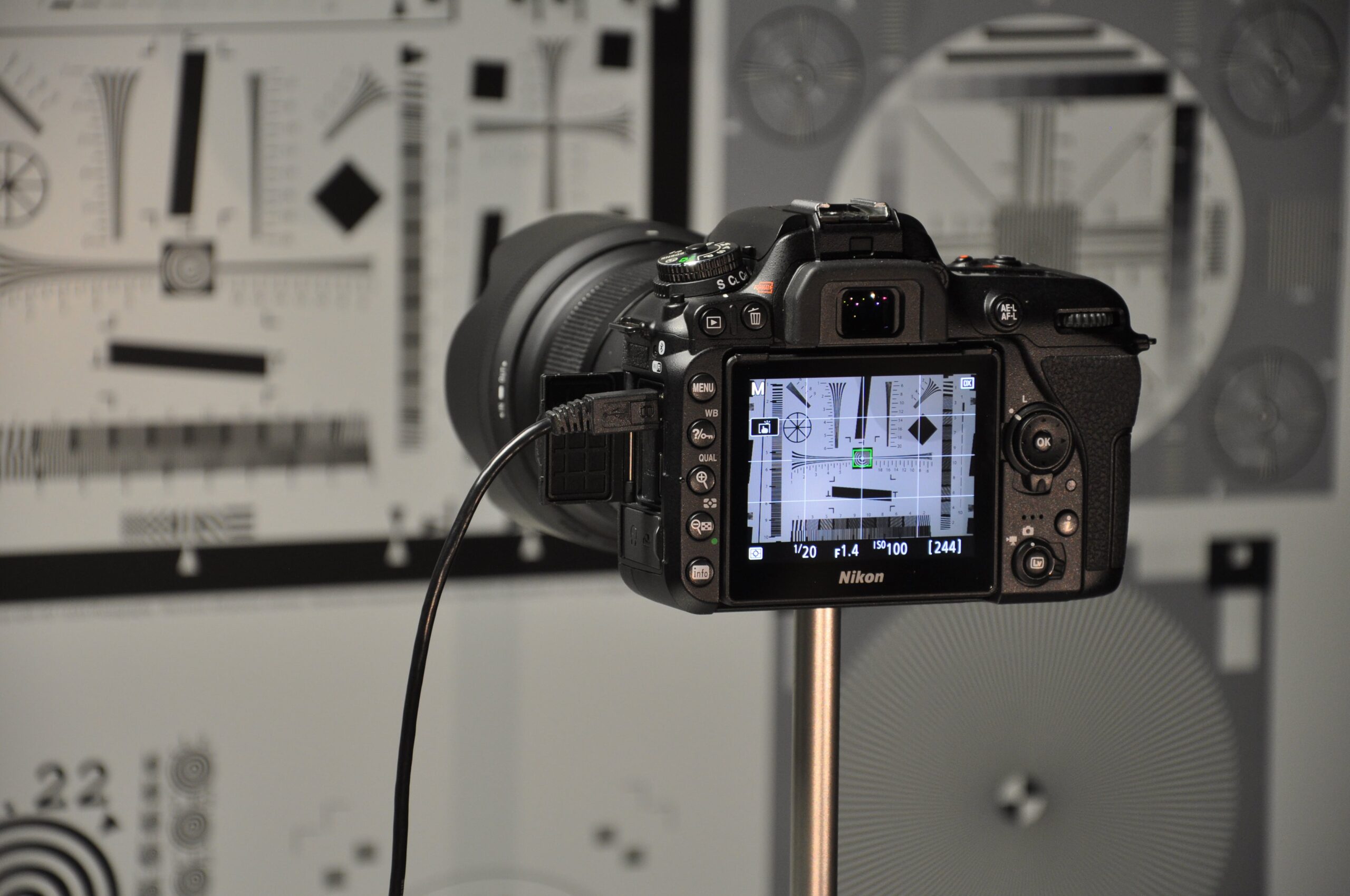 WE PROVIDE FULL SERVICE AND CALIBRATION
When in use, the analyser shows ordinary wear and tear and all its components become obsolete. When manufactured, each instrument receives its calibration database and undergoes checking when being handed over. We also carry out regular calibration checks on instruments already manufactured.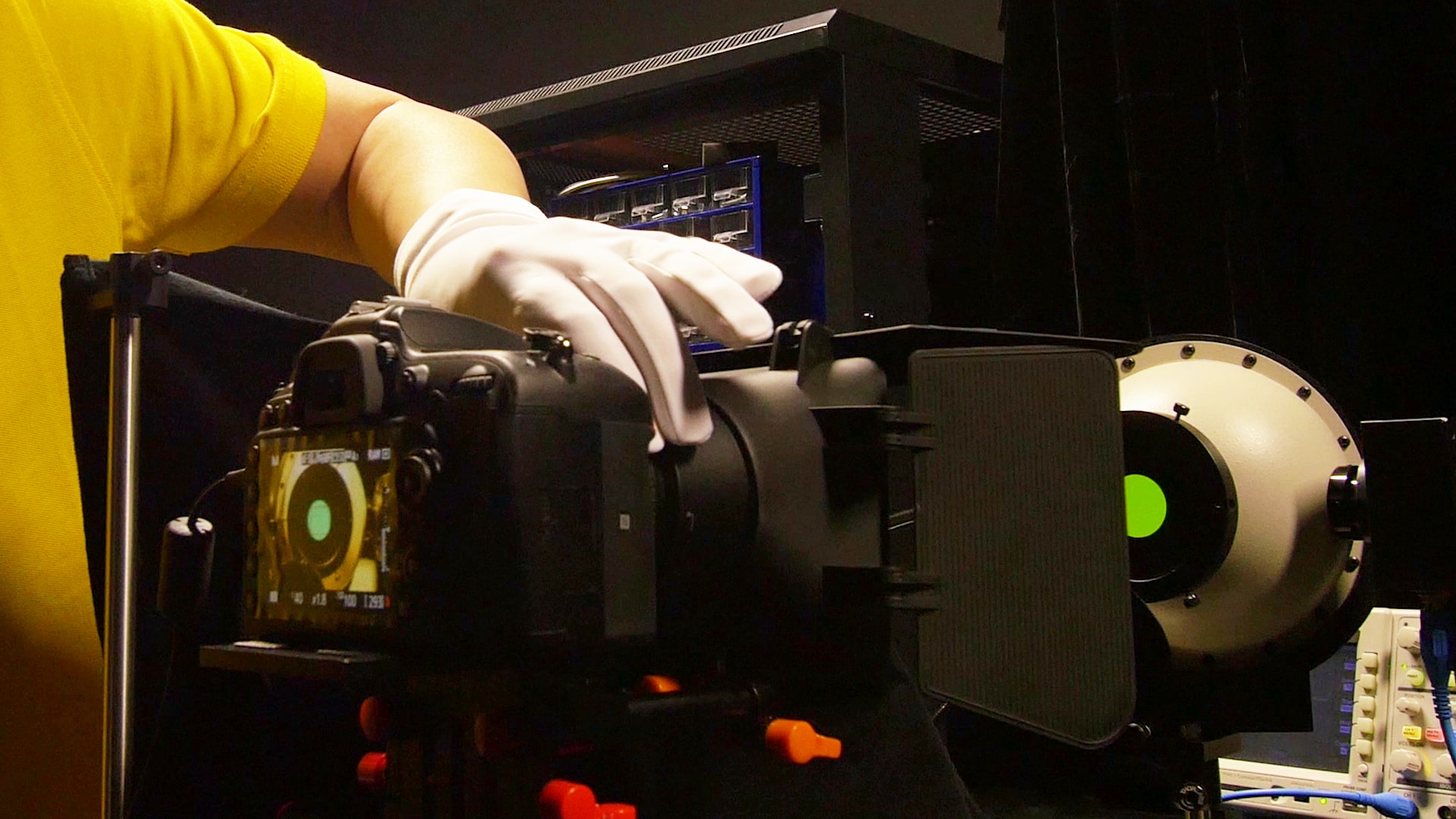 Don't hesitate to ask us!
We are here to help, advise and possibly arrange cooperation!